Ather Energy offers free of charge extended warranty on the 450 all-electric scooter
The Ather 450 all-electric scooter recently received the Fame-II certification (Faster Adoption and Manufacture of hybrid and Electric vehicles), with this, the scooter gets a price cut of Rs 27,000 as subsidy. The existing Fame-I certified Ather 450 was covered for two years under factory warranty. Now, the company has announced an extended warranty period of one year for its existing customers.
Along with it, the Fame-II certified Ather 450 scooter will be offered with a three-year warranty as standard with the company's "make in India" battery pack.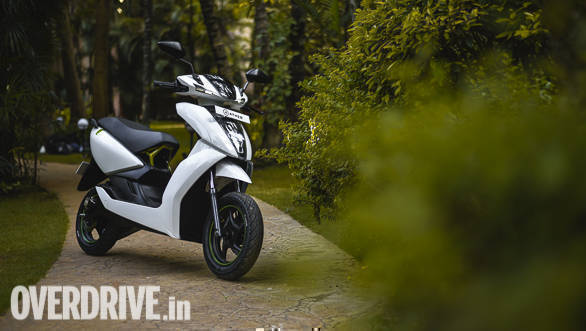 For an electric scooter to receive the Fame-II certification, it has to have a top speed of over 40kmph and a minimum range of 80km in a single charge. Also, at least 50 per cent of the components of the scooter should be sourced locally and the Ather 450 complies to these norms.
So far, the Ather 450 is sold in Bengaluru only. The company has plans to begin operations in 30 other major cities like Mumbai, Hyderabad and Pune by 2023. Ather has already set up its charging station in the capital of Tamil Nadu.
Also Read,
Ather 450 all-electric scooter gets a subsidy of Rs 27,000 – courtesy Fame-II certification
Price (Ex-Delhi)
Starts Rs 1,24,000