Automobile events this week: October 9 - 15
There is so much happening in the world of automobiles. From the launch of the Porsche 911 GT3, Mahindra KUV100 NXT, Volkswagen Passat and the 2018 Harley-Davidson Softail motorcycles, to motorsport action from the MotoGP Japan and the madness that is the 19th Raid De Himalaya, as well as a host of upcoming auto shows and events, there is much for you to know, see, do. OVERDRIVE helps you stay up to speed with this quick rundown of all things automotive happening from October 9 to 15, 2017:
Event type: Product launch
What is it?
It is only the maddest and most track-ready Porsche to hit Indian roads. If you are a 'purist motorist', the Porsche 911 GT3 will take your fancy with its naturally-aspirated 4-litre engine goodness, that will propel you to 100kmph in 3.4 seconds.
Can you go?
The launch event is for media only. However, are you really missing much with us there on your behalf? OVERDRIVE will bring you all the deets and then some, live.
October 10: Mahindra KUV100 NXT launch
Event type: Product launch
Location: Mumbai
What is it?
The KUV100 NXT is a refresh of the current model KUV100. We hear it has a longer wheelbase and cosmetic changes to offer a better, more sporty package. It also gets a new 7-inch touchscreen infotainment system in the top variant and is arriving just in time for Diwali.
Can you go?
Well, you can head to a Mahindra dealership to see the updates to the KUV100 NXT or stay tuned to OVERDRIVE, where we will give the price, details, and updates as they happen on the day of launch.
October 10: Volkswagen Passat Launch
Event type: Product launch
Location: Delhi
What is it?
The India-made 2017 Volkswagen Passat will take on the likes of the Skoda Superb, Honda Accord and Toyota Camry. It is a simple, stylish premium sedan that may prove to be another hit from the German carmaker's stable for the Indian market.
Can you go?
The Passat will be unveiled at a media-only event, but we promise to be there on your behalf and bring the latest updates as they take place. So keep watching OVERDRIVE.
October 12: Harley-Davidson 2018 Softail family models launch
Event type: Product launch
Location: Delhi
What is it?
It is the new lineup of motorcycles under Harley-Davidson's Softail family, powered by the new Milwaukee 8 engine. The Dyna family has also been merged with the Softail family now. Expect to hear the 2018 Harley-Davidson Street Bob, Fat Boy, Heritage Classic and the post-apocalyptic Fat Bob roar into India.
Can you go?
It is a media event, but the new 2018 Softails will also be reaching dealerships across India and you could head to your nearest one to have a look. OVERDRIVE will bring you the launch, price and details live, so stay tuned!
October 13 - 15: MotoGP Japan
Marquez took a stunning win at Motegi, claiming the World Championship title in 2016.
Event type: Circuit race
Location: Twin Ring Motegi, Japan
What is it?
With Marc Marquez having bounced back in the second half of the season to pick up points, he now leads the championship. Meanwhile, Jack Miller has injured himself and will be replaced by Honda test rider and former 250cc champion Hiroshi Aayoma. With only four races left in the season, this one is going to be down to the wire.
Can you go?
If motorcycle racing, sushi, and capsule hotels are your deal, then this is the perfect combination. Rent a vehicle and ride or drive to Motegi for a wholesome weekend. Alternatively, stay tuned to OVERDRIVE for live updates on race day!
October 6 to 13: 19th Raid De Himalaya
Event type: Rally raid
Location: Manali, Himachal Pradesh
What is it?
For 18 editions, the Raid de Himalaya has been scaring the jollies off some of the toughest rally drivers and riders known to humankind and this year is no different. A select few participate more than once in this gruelling rally through the Himalayas, which is also the highest rally raid in the world.
Can you go?
Yes, you can as a spectator. And you will see a wild side to the otherwise serene backdrop that is the Himalayas. The event will have begun on the weekend, but maybe you can pick up a trick or two seeing these dust-raising drivers put their best efforts to not steer into the valley. We will be there to bring you all the updates.
Registrations Open:
October 13 - 25: Royal Enfield Tour of Bhutan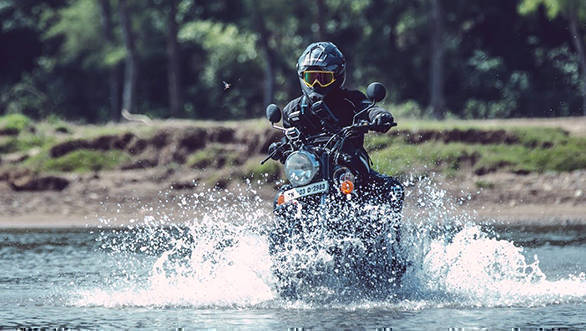 Event type: Motorcycle tour
Location: Siliguri, West Bengal
What is it?
It is the sixth edition of Royal Enfield's marquee ride to the 'land of Thunder Dragons', Bhutan. The 12-day,1300-km journey will take you through Siliguri, Thimphu, Punakha, Bumthang, Tashi Gang and Samdrup Jongkhar and Guwahati. Once you enter Bhutan, there are 10 corners for every km you ride. Does that pique your interest?
Can you go?
Yes, if you hurry. The ride begins in 5 days and will cost to Rs 38,000 for a person, or Rs 76,000 per couple. Registrations are open here.
October 28 - November 7: Authentic North East Adventure
Event type: Adventure drive
Location: Guwahati, Assam
What is it?
If adventure is your middle name and you love taking the road less travelled, then this drive is for you. Organised by Mahindra Adventure, you and a partner will drive a Mahindra Scorpio or a Mahindra XUV500 from Guwahati in Assam, through the Kaziranga sanctuary, Arunachal and Meghalaya before returning.
Can you go?
Of course, if you can cough up the Rs 2 lakh fee for a team of two, and have ten days off whatever you do to fund your middle name. The event begins from Guwahati on October 28, 2017, and ends on November 7, 2017. Registrations are open at the Mahindra Adventure website.
October 27 - 29: Bajaj FLG ride to Periyar National Park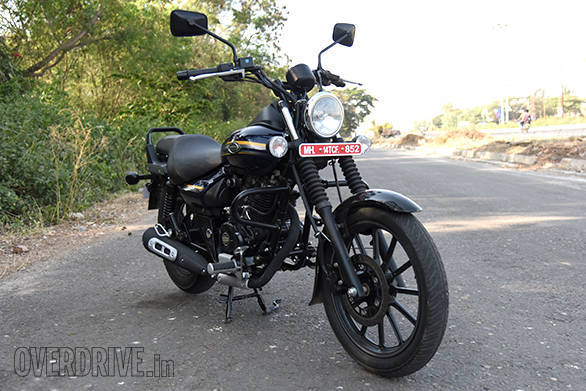 Event type: Motorcycle ride
Location: Cochin, Kerala
What is it?
A weekend ride to the national park that is home to tigers and a significant elephant population, as well as rare lion-tailed macaques, sambar deer, leopards and Indian bison. You will also have a different ride, astride elephants if you make it!
Can you go?
Yes, if you are a Bajaj Avenger owner. The weekend ride will cost you Rs 4,500 starting from Cochin, and you will have to pay for the fuel you consume during the ride. The elephant ride is sure to make you 'Feel Like God'. Register here.
Later:
October 27 - November 5: Tokyo Motor Show 2017
Event type: Auto show
Location: Tokyo Big Sight, Japan
What is it?
Don't you know what Tokyo Motor Show is? It's only the last big Motor Show on the calendar and the best platform for all Asian and other manufacturers to showcase their latest developments, concept cars, and upcoming models. If the recent International Motor Show 2017 (IAA) in Frankfurt, Germany was any indication, expect to see some super sleek electric and hybrid vehicles of the future.
Can you go?
You must, if you like automobiles and sushi as much as we do! Check out the official Tokyo Motor Show 2017 page to know more. We will be there to bring to the latest updates, of course. So stay tuned to OVERDRIVE.
November 6 - 12: EICMA 2017
Event type: Motorcycle exhibition
Location: Fiera Milano, Italy
What is it?
The 75th Worldwide Motorcycle Exhibition 2017 also known as EICMA 2017 is where motorcycles come to gain their name in the world, even before they hit the streets. This exhibition is where the motorcycle manufacturers showcase their latest technological marvels on two wheels. It is heaven for anyone with a two-wheeled inclination.
Can you go?
Yes, you can. There is enough time to plan a trip, and you can even convince your family to come along under the guise of an 'Italian getaway'. Thank us later. OVERDRIVE will also be there, so stay updated on the latest launches at EICMA 2017 with us. To know more about the event, see their page here.
Price (Ex-Delhi)
Starts Rs 12.4 Lakhs
Price (Ex-Delhi)
Starts Rs 12.23 Lakhs
Price (Ex-Delhi)
Starts Rs 1.38 Crore
Price (Ex-Delhi)
Starts Rs 31.99 Lakhs
Price (Ex-Delhi)
Starts Rs 41.7 Lakhs
Price (Ex-Delhi)
Starts Rs 30.2 Lakhs
Price (Ex-Delhi)
Starts Rs 82,253
Price (Ex-Delhi)
Starts Rs 12,68,000