Bentley confirm a record annual sale of 14,659 vehicles in 2021
Bentley Motors has announced that their total car sales for 2021 would be 14,659, up 31 percent over the previous record year, 2020 when they sold 11,206 vehicles.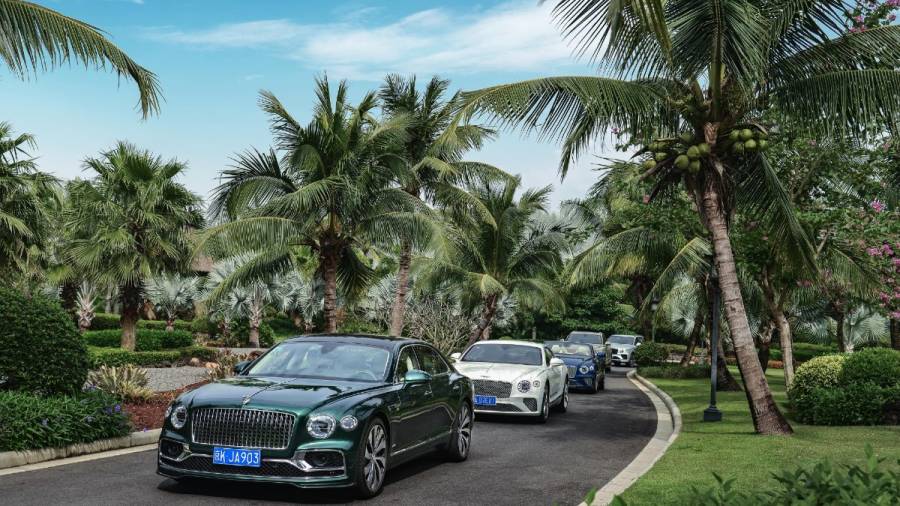 The Bentley Bentayga remained Bentley's best-selling model in its fifth year of production, selling more than ever before and establishing itself as the world's most popular luxury SUV. New model releases, a refreshed product range and rising demand for Bentley's new hybridised vehicles, which were launched as part of Bentley's Beyond100 strategy route to complete electrification by 2030, all contributed to this important achievement. Due to this strategy, 1 in every 5 Bentley Bentyaga's sold was a hybrid vehicle.
It is thought that premium automobile sales are expanding in important global markets like China and the United States since rich buyers have more disposable cash due to travel limitations. Bentley reported a 39 percent increase in sales in the Americas and a 40 percent increase in China last year. These two areas accounted for roughly 60 percent of the company's overall sales.
Europe ended the year with 2,520 automobiles delivered, up from 2,193 in 2020, a 15 percent increase driven by equally distributed sales across model lines. In 2021, Bentley delivered 915 cars to the Middle East, up from 735 the previous year. Finally, the Asia Pacific area saw a 37 percent rise and a record performance, delivering 1,651 vehicles compared to 1,203 in 2020.
Commenting on the global sales results, Adrian Hallmark, Chairman and CEO of Bentley Motors, said, "2021 was yet another year of unpredictability though I am delighted to be able to confirm that we overcame significant headwinds, and deliver a breakthrough in our sales performance. This is our second record sales year in the successive years and is a positive sign of our brand strength, operational excellence, strong global demand and affirmation of our strategic priorities".
Also Read:
How does the Mercedes-Maybach GLS 600 stack up against the Bentley Bentayga and Rolls-Royce Cullinan?
Price (Ex-Delhi)
Starts Rs 4.1 Crore