Chinese carmaker SAIC to foray into India
The SAIC Motor Corporation, a Chinese car manufacturer, has decided to set shops in India and has registered a new company MG Motor India through which it'll sell its cars in the country. The MG brand is actually a British brand (remember the MG Rover that was actually a re-badged Tata Indica) which is now owned by SAIC.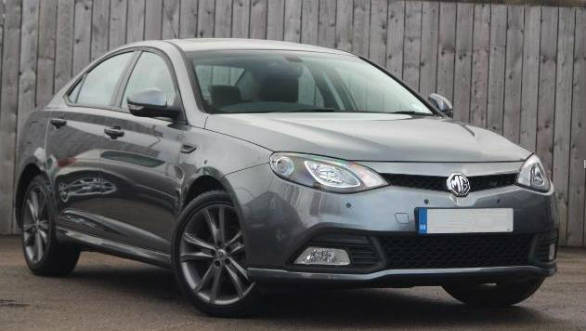 SAIC has received the Competition Commission of India's nod to acquire General Motors' Halol manufacturing plant in Gujarat. That, however, is subject to GM settling labour issues which are mainly pertaining to delayed salary payments. The beleaguered manufacturer has been facing a tough time in India and is currently consolidating its India operations by running one plant, in Talegaon, Maharashtra.
GM had an alliance with SAIC in 2010, and there were plans to roll out passenger cars and light commercial vehicles but the plans never led to anything concrete except for the Chevrolet Sail and Enjoy. These were essentially SAIC cars that were re-branded for our market. However, the poor quality of these cars, relative to the competition, was one of the major reasons why the cars never sold in decent numbers. It is a lesson that SAIC will be aware about as it forays into the competitive and cut-throat Indian car market where price, value for money, service and resale value influence car buying decisions.
In a market where global giants are fighting tooth and nail, SAIC also faces an uphill task of convincing potential customers that it has reliable products, packed with features and comfort. The general perception regarding Chinese products is that quality is an issue that can't be overlooked, no matter how lucrative the price.
SAIC plans to introduce an SUV in the Rs 15-Rs 18 lakh bracket, as it feels the booming SUV market will help it gain a foothold in the market. If the acquisition of the Halol plant goes smoothly, the company expects to roll out its first product by end-2018 or early 2019. SAIC is expected to invest close to $1 billion in its India operations and believes that it needs a product with heavy localisation to ensure it can battle with the likes of Maruti Suzuki and Hyundai.
While the product is only one aspect, SAIC is also preparing a robust management to run its India operations. Rajeev Chhaba, a former India head of GM, is expected to take on the role of managing director for MG Motors India. Another Indian, and ex-GM India employee, P Balendran is expected to join as a top executive. For now the duo are working as advisers and formal announcement is expected some time in the future. Besides the two Indians, the rest of the board members are of Chinese origin.
SAIC's decision to enter the Indian market is a sign that car manufacturers across the globe are vying to grab a slice of the burgeoning Indian car market pie. SAIC, meanwhile, has its work cut out, and only time and market dynamics will tell the fate of the Chinese car manufacturer in India.
Source: ET Auto
Price (Ex-Delhi)
Starts Rs 6.18 Lakhs