Harley-Davidson Fat Boy from Terminator 2 film to be auctioned for $ 200,000
The Harley-Davidson Fat Boy has been an iconic motorcycle for many of us who grew up in the 1980s. One of the major reasons for this was its use by Arnold Schwarzenegger while portraying the role of an android sent back in time to protect John Connor, in 1991's Terminator 2: Judgment Day. Now, you can own the same motorcycle that Schwarzenegger rode in the movie as it is set to go up for auction. The Fat Boy will be part of the Icons Legends of Hollywood Auction held by auction house Profiles in History.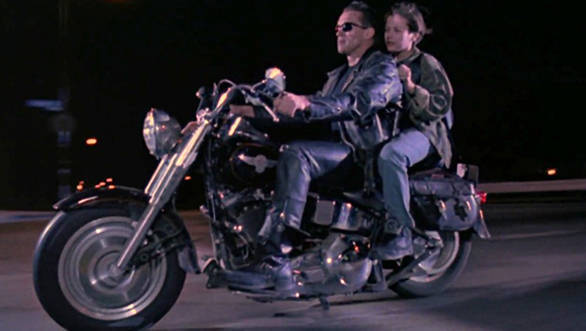 There is no mention of the cruiser motorcycle's mechanical condition - it is now 17 years old - but cosmetically it seems to be ship-shape. Excited to own a piece of legendary film memorabilia? Well, don't hold your breath unless you can cough up fat wads of cash. Auction experts expect the motorcycle to fetch at least $ 200,000 (Rs 1.36 crore approximately).
There are also other automotive memorabilia up for auction at the event. Among them is the Lawmaster motorcycle from the film Judge Dredd, which is expected to be picked for around a tenth of the Fat Boy's price.
Price (Ex-Delhi)
Starts Rs 18,25,000