Mercedes-Benz to go electric-only by 2030 in certain markets
Mercedes-Benz, the world's oldest carmaker, has announced it will go fully electric by the end of this decade in markets where conditions and legislation permit this shift. The firm will develop EV-only architecture from 2025 onwards. By 2022, Mercedes-Benz will have BEVs in every segment it competes in and by 2025 there will be an EV alternative for every Mercedes-Benz model sold. This electrification plan also covers the AMG, G-Class and Maybach brands. An all-electric G-Class will come by 2024 as well as an electric Maybach SUV based on the EQS.
Mercedes-Benz EV upcoming EVs, architectures and tech
Mercedes-Benz will introduce four new EVs by the end of this year globally, followed by the SUV versions of the EQE and EQS by 2022. Following this be the MMA 'electric-first' architecture by 2024 for compact and mid-sized models which will be the last architecture from Mercedes that supports combustion engines. From 2025, all new Mercedes-Benz vehicles will be based on one of three modular EV architectures. The most prolific of these will be the MB.EA which will cover all medium to large size vehicles in the passenger car line up and will eventually replace the rear wheel based architecture (MRA) as well as the first dedicated electric platform (EVA) seen on the likes of the EQC. There will be a bespoke AMG.EA focused on high-performance AMG models as well as a VAN.EA for ground-up electric vans and LCVs.
All of these architectures will use standardized battery components, differentiated only by cell chemistry and the battery-pack height. These will be paired to an in-house developed 800V electric motor, the eATS 2.0 radial permanent magnet motor, which will power a large number of the brands' EVs. A new electronic architecture will also be developed for these products, MB.OS. Finally, Mercedes-Benz has acquired a UK-based start-up YASA to develop a high-performance e-motor for its AMG models. This axial flux motor and the high-performance controller will offer a better power-to-weight ratio, repeatable performance and more efficiency.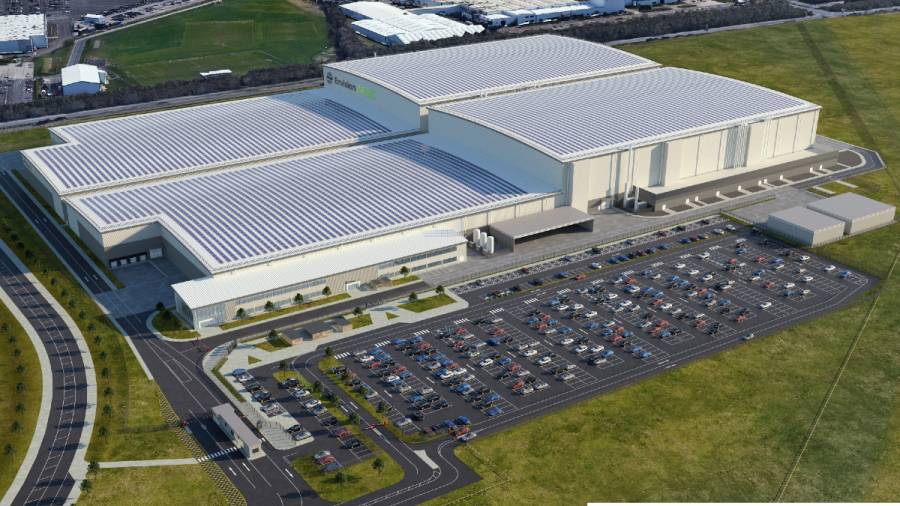 Mercedes-Benz Gigafactories, charging
To supply its vast EV line-up in the future, Mercedes-Benz will set up eight new Gigafactories capable of generating up to 200 GWh over the next few years, in addition to nine already in the pipeline. One of these will be in the US and four in Europe, which will be set up with local partners. The company will also work with partners to improve cell technology that will ramp up range and efficiency over the lifecycle of an EV. The company will also expand its charging services by offering 'Plug & Charge' with the launch of the EQS later this year. This service will allow customers to plug in, charge and unplug without extra steps needed for authentication and payment processing.
The company will also fully revamp manufacturing facilities to focus on EV manufacturing and allow for a smooth transition from combustion technology. The company will make all its facilities carbon-neutral by 2022. Similarly, the company will reskill or hire new workforce to adapt to the new technology. The company hasn't announced any specific goals for India, but with it being quite clear that the full EV shift will be market-dependent we can expect combustion-engined Mercedes-Benz cars to be available in India post the global deadlines. Although with 80 per cent of the global R and D budget now allocated to EVs, these combustion models will likely see only incremental technological changes from existing combustion-engine architectures.
Also read,
2021 Mercedes-Benz GLA 220d road test review
E-Class LWB most popular amidst 65 per cent sales jump for Mercedes-Benz India in 2021
Stellantis to develop 4 BEV architectures, set up 5 gigafactories for electrification shift
Skoda to launch three new EVs by 2030 globally, Octavia EV planned