Upcoming Lexus EV previewed by LF-Z Electrified concept
Lexus has unveiled the LF-Z Electrified concept, a pure electric vehicle concept that previews the shape of things to come from the Japanese manufacturer. Pointedly, it could also hint at what Lexus' first-ever battery electric vehicle will look like when it arrives in a few years, apart from debuting certain styling elements that will almost surely make it to upcoming production car models, like the next-gen UX, RX and NX to name a few. Specifics for the concept's powertrain stand at 543PS/700Nm, a 90kWh sized battery pack, 600km of driving range, and a 0-100kmph run in 3s. 
The Lexus LF-Z Electrified is the beginning of a new direction for the brand, towards creating safer cars with dynamics and "feel" at their core. Lexus also solidifies its position on EVs, with plans to offer 10 new electrified vehicles by 2025, of which half are expected to be pure electric. However, it'll continue to sell its internal combustion vehicles and hybrids alongside the additions to the range up to 2050, if allowed to do so. Notably, the brand also has two more reveals scheduled for 2021.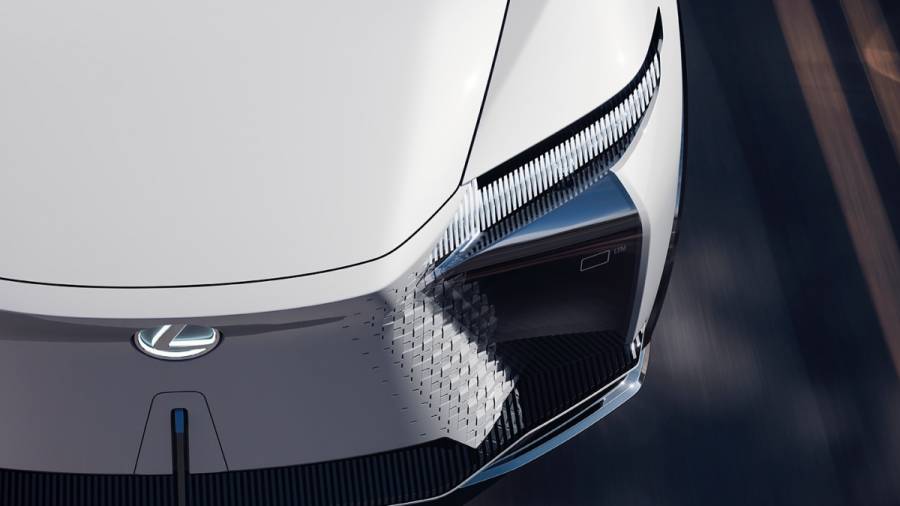 The new Lexus EV platform will feature Direct4, an intelligent all-wheel drive system driven by electric motors that Lexus says will continuously, independently, and quickly, adapt torque sent to each wheel to provide sporty dynamics, or stability, as the need arises. Future Lexus EVs will also feature steer-by-wire, a steering system that completely foregoes a mechanical connection between the steering wheel and the wheels, using electrical connections only, like in airplanes.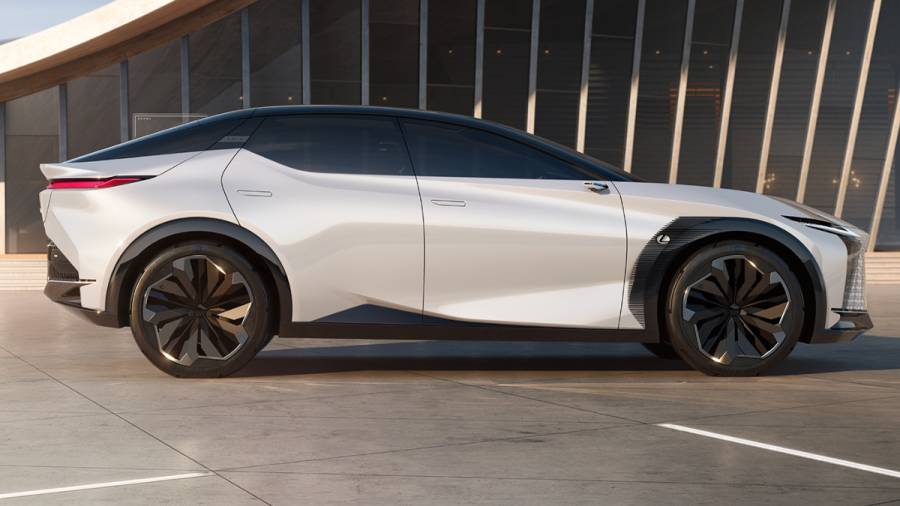 The Lexus LF-Z's dimensions of nearly 4.9m long, with a 2,950mm long wheelbase make it nearly Tesla Model X-sized. As for styling, the Lexus spindle-shape grille has evolved into a spindle-shape body, at least for the entire front fascia. The upright frontal area has detailed styling along the edges adjoining the slim headlights to signify the grille. The silhouette starts low at the front, going into a steeply raked windscreen, and ends higher at the rear pointing to a sporty SUV-coupe stance, with a Lexus-signature kink in the C-pillar, while the Lexus badging is illuminated across the full width tail lights. 
Concept car essentials such as the large wheels, slim outer mirrors and flush door handles are all present and accounted for. Interestingly, the panoramic roof utilises a central rib for structural integrity, while electrochromic glass can darken or lighten for more privacy or better illumination.
Inside, the airplane yoke-style steering wheel points to the steer-by-wire system, with Lexus expecting more people to use autonomous driving capabilities in the future. The touchscreen controls and infotainment also point to a reduction in buttons in future Lexus vehicles, and an all-new UI for Lexus infotainment systems, hopefully soon put into production but with some physical redundancy buttons as well.